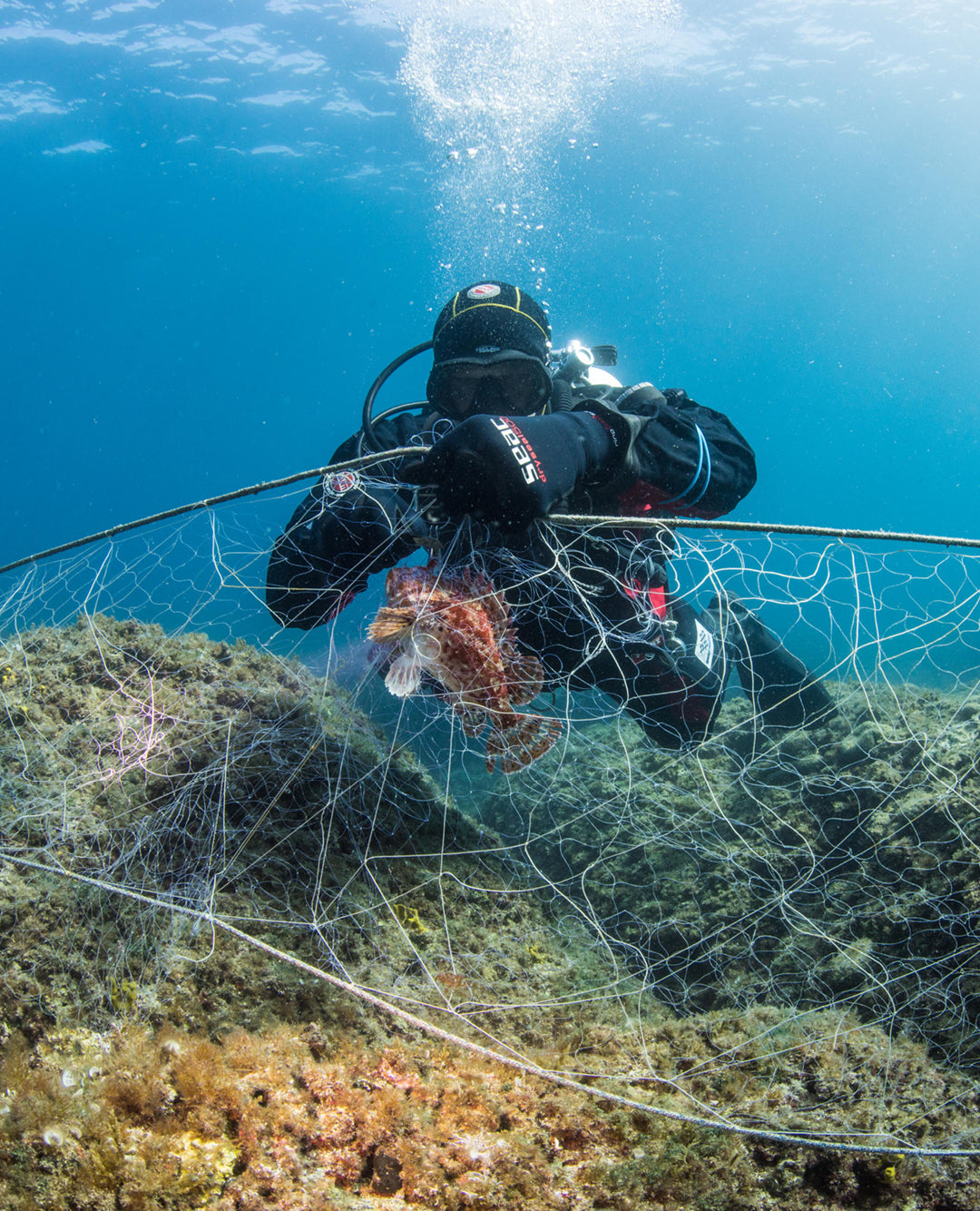 2022 Black Friday Campaign
Last Black Friday from Lefrik we intended to fight against mass consumption and impulsive purchases.
For this reason, our products were not discounted and we donated 15% of sales from 25, 26 and 27 November to Healthy Seas as part of our ongoing support through 1% for the Planet.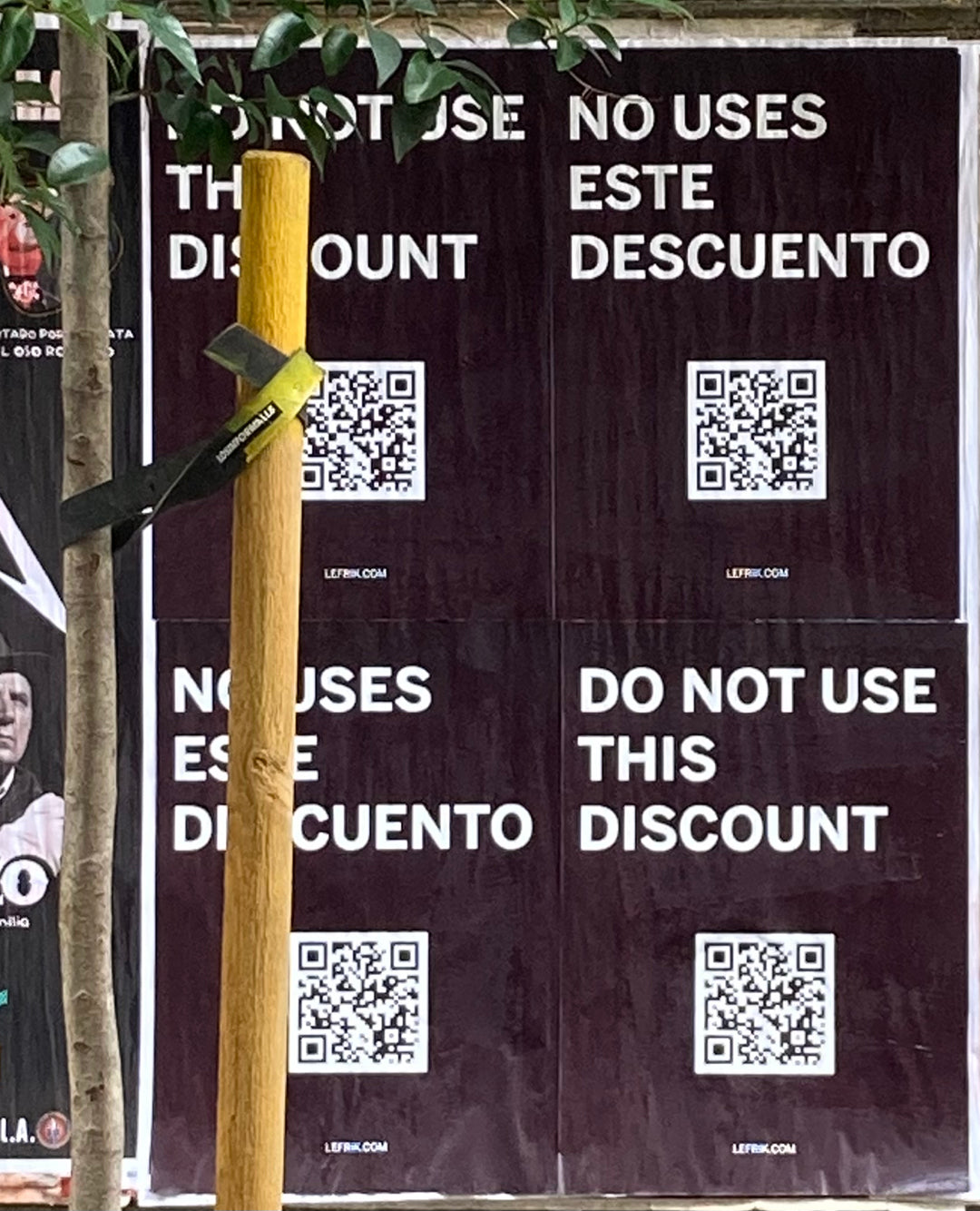 Why?
Data shows that the increase in purchases on this date adds a huge pressure on ecosystems by massively increasing the emissions associated with transport and logistics, (Greenpeace estimates a six-fold increase) as well as the amount of waste derived from production and the short life span of most products sold (73% of the clothes bought at this time are thrown away in less than a year, mainly due to impulse purchases and/or poor quality).
One of the main problems of fast fashion, apart from the intensive use of natural resources, or the poor working conditions and lack of labor rights for employees on production lines, is that the materials used in the clothes contain microplastics that pollute the oceans and harm marine wildlife with every wash. Also, 91% of plastic from shopping packaging is not recycled and most of it ends up in the sea, destroying reefs and suffocating animals.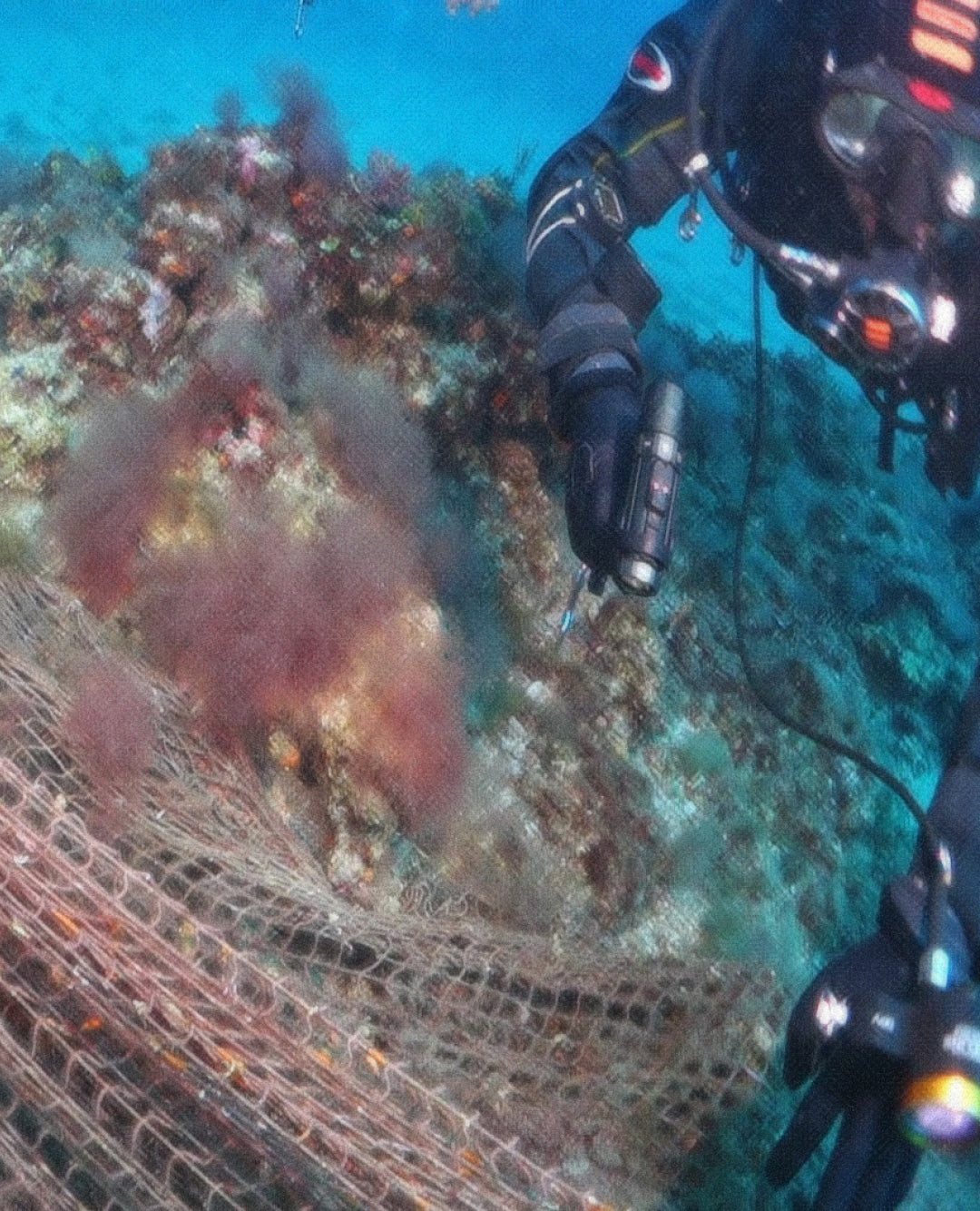 Why Healthy Seas?
Healthy Seas was founded in 2013 to fight ghost fishing, which is responsible for the unnecessary death of marine animals.
Through clean-ups with divers and volunteers, they collect net waste and ensure that it becomes a valuable resource.
Nylon fishing nets, along with other nylon waste, are turned into ECONYL® yarn by Aquafil, and other types of plastic are also reused or recycled.
---
We believe that their work is closely related to Lefrik's raison d'être as a brand, so we join them in this non-celebration, to do our bit to help them continue their important work, and to promote more conscious and sustainable consumption, today and always.
For more information about Healthy Seas and how you can help, please visit their website healthyseas.org.